San Clemente Plumbing Champions – Trust Us for Any and Every Type of Plumbing Problems
If you are looking for a plumbing company in San Clemente that is the best and most reliable, call San Clemente Plumbing Champions. We have more than 35 years of experience and have successfully handled even the most challenging plumbing assignment. So, you can bet we have the needed experience to take up your task. You can rely on us for any type of residential or commercial plumbing requirement such as sewer and drain services, pipe installations or repair of leaky faucets – we can do it all with ease and perfection.
At San Clemente Plumbing Champions, we are determined to give our customers the best of services with a smile. For us customer satisfaction is as important as delivering the right service. To ensure our customers never feel stressed or hassled when plumbing woes strike in their life we offer 24/7 services. This means, you can reach us any time of the day and night and we promise to come to your aid at your earliest possible convenience.

What Do We Have To Offer?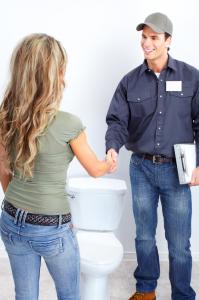 Our team of technicians at San Clemente Plumbing Champions are dedicated to their job and determined to offer you the best service ever. Our professionals come in clean uniforms, and also wear shoe covers when they enter your premises. They clean after themselves and cause least disturbance to your schedule.
The in-house staff at San Clemente Plumbing Champion will always be courteous to you and will follow all necessary regulations and building codes. They are trained in all types of plumbing jobs and will efficiently handle any type of plumbing requirement whether it is a broken sewer line, a leaky faucet or a pipe installation job. Being expert in their job, our technicians will quickly analyse the problem and handle it in as little time as possible.
Besides, residential plumbing, our experts offer full scale commercial plumbing services. We cater to small and also full-service plumbing jobs so when you have a plumbing job at hand only trust San Clemente Plumbing Champions.
Some of our most popular services at San Clemente include:

Plumbing Repairs and Services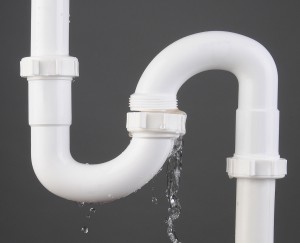 When it comes to minor repairs in plumbing people always feel the urge to try their hands at it first, however, if your efforts go in vain or if you end up worsening the situation, don't hesitate to give us a call. Our San Clemente Plumbing Champions crew members will not at all mind the mess and immediately resolve the issue at hand. If the issue requires replacement of any part, we shall provide top-quality replacement parts so you will not have to face the same problem for a long time to come.

Earthquake Valve Replacement and Installation – An earthquake valve is a must in every home. It's a safety measure that helps valves to automatically shut off when it's motion sensors experience any moment that occur during earthquake. Earthquake valves therefore help to curtail the damage that could occur due to damaged service lines or gas leaks. To ensure your earthquake valves work efficiently it is crucial to get them installed by an experienced service professional. If you are unaware about the valves, our friendly staff will walk you towards its benefits, costs and the best natural gas valves available. We will also help you in the installation of these valves at your home or office in San Clemente.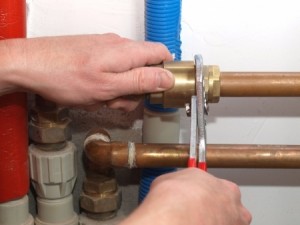 Gas Line Repairs and Installation – If you are in need of a new gasline for your tankless water heater installation or for your outdoor fireplace, call in the experts at San Clemente Plumbing Champions. We have an in-house team of technicians that are expert at gas line plumbing so you can be assured that your job will be handled with utmost care. What's more is that we also offer maintenance and inspection services for your gas lines this ensures there is no leak anywhere and help avoid any untoward incidence.

Toilet Repair – One of the most frequently reported plumbing woe is the need for toilet repair. Whether you are facing the frustration of a clogged toilet or a malfunctioning flush, our experienced staff will handle it all with precision and efficiency. We understand how irksome they are and therefore strive to fix toilet repair issues as soon as possible. This is why our services are available 24/7 and our response time is just 45 minutes.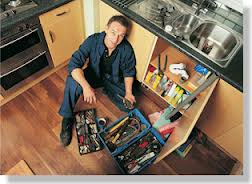 Kitchen and Bath Repairs – Smooth functioning of kitchen and bath depend on good plumbing. Having more than 35 years of experience, you can bet that our experts at San Clemente Plumbing Champions will be able to deal with any plumbing issues you may face in your bath, dishwasher or kitchen. Call us immediately if your bathroom faucet is malfunctioning or if your kitchen sink is getting clogged, we will handle it with efficiency and care.

Sewer and Drain Services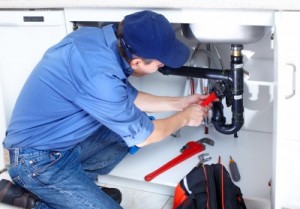 Cleaning of Drains and Sewers – You certainly don't like to face it, but clogged drains are a reality that often disturbs your plumbing system and make your schedule go haywire. At San Clemente Plumbing Champions, we have a team of in-house technicians who are trained to offer efficient sewer and drain cleaning services. They will first understand the situation, clear out the reason for the clog and help your drain function smoothly again.
Our sewer and drain cleaners will also offer you handy tips so that you won't have to face clogged drains anytime soon. Understanding how clogged drains can mess your homes and lives, we offer emergency plumbing services to deal with the situation. So, just as soon as you realize that the water is backing out of your sink drain or if you hear a gurgling sound, give us a call.
You should also be sensitive to sewer troubles brewing in your home as it could be hazardous to your health. To avoid the situation, get your sewer lines cleared periodically. At San Clemente Plumbing Champions, no plumbing issue is too big or too messy for us. So, without any hesitation give us a call and we'll have your sewer and drains cleared out in no time.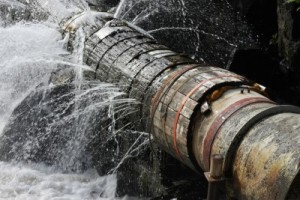 Damaged Sewer Repairs – With time, all sewer pipes get damaged. So if you notice signs of cracks or damage in your sewer lines, it's time to give us a call. At San Clemente Plumbing Champions our technicians are expert in dealing with damaged sewer pipes. They will fix your sewer line efficiently and quickly so your plumbing system functions normally again. After fixing the pipes, our plumbers will make sure to line them from inside out as it minimizes the possibility of pipes developing cracks. You can also go for our preventive maintenance services which ensures your sewer pipes and the entire plumbing system remain in good shape round the year.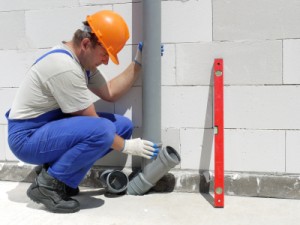 Re-piping Sewer and Water Lines – Changing sewer pipes is a complex task but it is still more manageable than having to deal with pipe breaks. So, as soon as you notice signs of damage or pipes developing pin-size holes, immediately call in our experts. We will check all the sewer pipes and re-pipe the damaged sewer and water lines so your plumbing system functions smoothly again.

Remodeling Plumbing – Remodeling plumbing system whether at home or office is a complex task and should always be handled by experienced professionals. At San Clemente Plumbing Champions, we have the experience and expertise to handle remodeling task for you. We will also work with officials so you do not face any hassles whatsoever.

Water Heater Repair and Replacement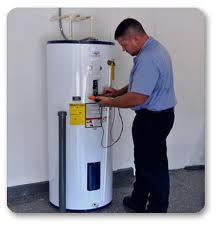 Getting a cold shower because of a malfunctioning water heater is a last thing you want when you take a bath after a busy work day. To bail you out of this situation, we at San Clemente Plumbing Champion offer emergency water heater repair services. Our technicians will arrive within an hour of your call, identify the problem and fix it in no time at all.
If your water heater requires a replacement of certain parts, our technicians will replace them using best quality parts so you will not have to face the same problem anytime soon. However, if your water heater has lived its life and you need to have a new water heater, our technicians will help you choose the best one in the market. We also offer new water heater installation service, so you can save yourself the hassle of finding someone else to do the job.
These days, tankless water heaters are much in demand because of their energy-saving qualities. So, if you want a water heater that offers good service and also helps you save on your electricity bills we'll help you choose a tankless water heater and also install it for you. We also offer maintenance service for your regular and tankless water heaters so you get optimum service out of your appliances.
Commercial Plumbing
When a commercial plumbing problem strikes, it needs to be handled on an emergency basis else it can disrupt work and also impact the reputation of your business. Luckily for you, we offer emergency commercial plumbing services at San Clemente. So, as soon as you give us a call, we'll dispatch our experienced and well equipped team to handle your plumbing woes.
Our commercial plumbing services at San Clemente Plumbing Champions are available 24/7. Our services include commercial repair, replacement and remodeling jobs. So, whether you are bogged down with a clogged toiled, leaky faucets, need for a new sink or want to establish an entirely new washroom, our plumbing experts will help you out. For new installations, we'll help you choose the best brand within your budget. What's more, we also offer commercial plumbing maintenance services wherein our professionals will perform regular checks to ensure that the plumbing system in your office function smoothly at all times.

Emergency Plumbers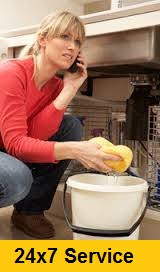 At San Clemente Plumbing Champions we understand the distress that plumbing woes can cause to your home and also your lives. To handle plumbing problems well in time and prevent them to cause any serious troubles, we offer emergency plumbing services at San Clemente. So, whether you need help to handle a broken pipe valve, a leaky faucet our emergency plumbers will help you out.
We offer 24-hour plumbing services so no matter what time of the day it is, our emergency plumbers will be there to provide quality workmanship and repair services. Our services are available even on weekends and holidays so you can comfortably call us anytime that best suits your convenience. And do not worry, we do not charge extra for working after hours.

We Can Reach Anywhere in San Clemente within an Hour
If you need of an efficient plumber, look no further than San Clemente Plumbing Champions. We emphasise on providing prompt services and promise to reach your doorsteps within 45 minutes of your call. Our services can be availed even at after-hours and early in the morning. Our mobile plumbing van remains well equipped with necessary tools so we can troubleshoot your plumbing problem on the spot and attend to it problem promptly if possible.

San Clemente Plumbing Champions Boasts Experienced and Reliable Staff
Having more than 35 years of experience, there is no residential or commercial plumbing problem that we cannot handle. On reaching your address, our plumbing experts will quickly analyze your problem and offer you free estimate for the job. Only after receiving your nod, our plumbers will get down to the problem.
All our plumbers are reliable and dedicated to their job. They are bonded, licensed and insured. We take efforts to get their backgrounds checked so you need not worry at all. Our technicians will come in clean uniform, cover their shoes and wear a smile on their face. They are trained to handle any plumbing problem you throw at them whether it is drain cleaning, leaky faucet or plumbing lines that need to be fixed or installed.

Why Choose San Clemente Plumbing Champions?
We offer 24/7 emergency plumbing services for the residents of San Clemente.
You can call our plumbing professionals even on weekends and holidays at no extra charge.
We offer 100% satisfaction guarantee.
We provide free in-home estimate and our charges are the lowest.
Our plumbing experts handle every job with care and no problem is too big or small for us.
We charge by the job and not by hour so cost efficiency is always ensured.
So, for prompt, professional, and cost-effective services, you can always rely on San Clemente Plumbing Champions. Whether you face a plumbing crisis or need help with routine plumbing issues, do not hesitate to give us a call. Our plumbing experts are just waiting to attend to your plumbing problems and fix them for you.