San Clemente Plumbing Champions Provide Prompt and Efficient Plumbing Services
We, at San Clemente Plumbing Champions are fully geared to meet your emergency plumbing needs. We provide 24×7 emergency plumbing repairs, installation and other services. So whether you have plumbing problems related to pipe installation, repair leaking bathroom faucet or drain cleaning and repair job, we can tackle it all with ease and efficiency.
San Clemente Plumbing Champions offer residential as well as commercial emergency plumbing solutions. Having more than three decades of experience in the arena, we are fully capable of meeting any plumbing emergency you may face in your home or office. So, if you ever get bogged down with an emergency plumbing situation, call us without any delay or hesitation. No situation is too big or too messy for us. We can reach you anywhere in San Clemente within an hour and tackle the problem promptly before it worsens. We even work on weekends and holidays at no additional charge. Thus, you can be assured that we'll look after your regular and even emergency plumbing problems and fix them for you.
How Our Emergency Plumbing Services Help You
A plumbing crisis such as a clogged toilet, leaking faucet or a broken pipeline, surfaces at the most inconvenient times. And while you are stuck at it, the problem can't be left like that to be handled later as it might become disastrous later on. A part from major water wastage due to a plumbing issue, it can also cause serious damage to your home or the office, such as spoiling the furniture, etc. Therefore, to attend to such issues, you need someone who would come for the service at anytime of the day or night.

At San Clemente Plumbing Champions, we have more than three decades of experience and have encountered all sorts of plumbing problems. So, there is practically nothing that we can't handle when it comes to plumbing. What's more, as we are located right here in San Clemente, when you call us for a plumbing emergency, our professionals would not waste time on finding the location as they are very well aware of the whole area. When you contact us, our representative who answers the call also provides some handy tips to keep the situation in control until our plumbers reach your place.
We provide emergency plumbing services 24 hours a day and 7 days a week, at no additional charges. Since a plumbing crisis can occur at any time, we also provide services on weekends as well as public holidays, so that you do not have to wait for even a day to get the job done.
A plumbing emergency does not mean providing a quick fix temporarily, which will later on need more repair work. We believe in handling the issues permanently, hence do not provide any quick fix for a situation. Once our trained and skilled plumbers reach your premises, they analyze the situation, identify the key problem area, and find a real solution to it and fix it for once and for all. We do not want our customers to get into the hassle of calling us again for finishing the job. We take care of such things and assure that whatever plumbing issue our professionals handle, they finish their job thoroughly.
Some of the Emergency Services That We Offer

Clogged toilet
The toilets do get clogged quite frequently. While there can be various reasons for a clogged toilet, but a severe clog is better handled by professionals. So, if the toilet backs up and the regular plunger you have isn't good enough to do the job, then call us right away. Our experts keep all the tools and equipment handy so that no time is wasted and they can handle the situation before the clogged toilets makes any mess in the bathroom.
Pipeline leakage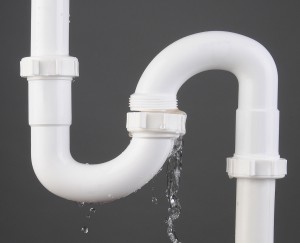 Leaky pipes can lead to flooding if not noticed and addressed on time. It is therefore important that you take care of the leak before it leads to a pipe burst. If you observe a sudden drop in water pressure from the tap or shower, it is the first sign of some damage to the pipe. In that case, you should check for a burst pipe.
Like bath and kitchen pipes, sewer pipes can also get damaged; however, it is a lot more risky for your health. A damaged sewer pipe will emit toxic waste that will affect your health. Hence you should address the situation immediately. So in case of any such problem, contact us at San Clemente Plumbing Champions and we will have the problem fixed for you. We also repair the sump pump if needed, so that unwanted water collection doesn't take place at your home.
Water Heaters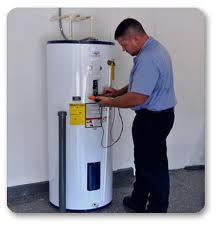 Getting into the shower after a long day of work and realizing the water isn't heating is the last thing you want to face. If your bath or shower doesn't have hot water, it means the water heater isn't working properly. The reason for the same could be some problem with the breaker box or a part of it not working properly. To understand the problem and get to its root wouldn't be easy for you. So if you are unable to handle it, contact us. Our emergency plumbing services will help you out on that. We'll repair the breaker box if the problem lies there. Or if any part needs to be replaced, we will do it using high quality replacement parts and products that can stand the test of time. Therefore, you can be assured that you would not be facing any plumbing issue in near future.
In case, the water heater installed at your home has crossed its expiration date, it means it has lived its shelf life and you need to have a new water heater installed. Our professionals would be glad to help you with that too. Not only would they suggest you on the right kind of water heater that suits your home requirements, they'll also come to your place and install it for you. No more cold showers.
Basement flooding
A basement most commonly gets flooded due to a clogged drain in the basement, a sump pump not working properly, a leaking pipe or a leaking faucet that went unnoticed for long. In case the water supply valve of the house is leaking, the problem can worsen. In any such case, give us a call right away and our emergency plumbing services will take care of the issue. Be it a night or day, our professionals will reach your doorstep and fix the plumbing problem for good.
Kitchen and Bath Repairs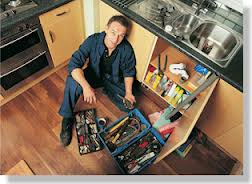 The kitchen and the bathroom are the most common places that need plumbing services quite so often. A shower, faucet, drain or a dishwasher getting clogged brings the whole house on a halt and you feel helpless. Such situations need to be attended instantly else it might lead to flooding. Therefore, you should call San Clemente Plumbing Champions to handle the problem for you.
Why Should You Choose San Clemente Plumbing Champions?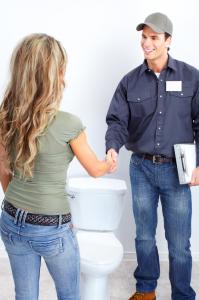 Our professionals analyze and handle all types of plumbing problems, whether it is a pipe leak, clogged drain or a faucet malfunction.
We do not provide any quick fixes in an emergency situation and resolve the entire problem once and for all.
Our 24×7 services are available round the clock, including weekends and holidays at no additional charge so that you do not have to worry about any plumbing issue.
Our charges are based on the job done and not on the time spent, so you can be assured of the efficient and prompt services provided by experienced plumbers from our company.
We are the top choice for 24 hour plumbing services. Therefore, for any plumbing emergency you encounter in your home or office, just give San Clemente Plumbing Champions a call and we'll be there to attend to all your plumbing woes.