San Clemente Plumbing Champions: Give Your Home a Makeover with Repiping
A well functional, healthy and hygienic plumbing system with unclogged pipes and regular water flow is an essential component of any house. But, with constant usage and time everything wears out. The drain or sewer pipes may get damaged, broken, clogged or corroded. If not fixed in time, these petty issues can turn humungous causing property damage requiring expensive repair costs as well as become a health threat to you and your family members.
If such plumbing issues are recurring despite constant repair work, contact San Clemente Plumbing Champions to assess the situation and if needed repipe whole house.
How to Decide My Home Needs Repiping?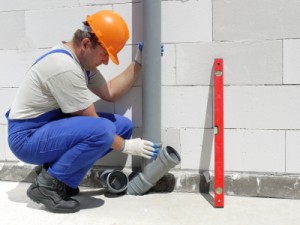 If pipes are leaking or getting cracked every now and then, despite constant repair work done, it is time to replace them. You need to keep a watch on these signs to determine pipe line damage:
Persistent plumbing issues such as leaking pipes even after being repaired
Rusting of pipes leading to discoloration
Basement or yard getting flooded due to burst pipes
Drop in water pressure
How San Clemente Plumbing Champions Would Help Me?
Getting the whole house repiped involves taking out all the pipelines and replacing them with the new ones. It demands a lot of work and time hence hiring the right people for the job is imperative. Luckily for you, San Clemente Plumbing Champions will handle the job in most efficient manner within least possible time.
When contacted for repiping process, our technicians would first visit the premises to assess the situation and inspect the layout and design of your home plumbing system. This helps our technicians to figure the amount of work involved and how faster completion of the same can be achieved. A video camera inspection comes handy in this situation to adjudge if a section of pipe needs to be replaced, provided the damage is limited to it. If most of the pipes are found to be leaking, broken, caved in or corroded, the best step forward is to go for repiping whole house.
What Does Repiping Involve?
Repiping involves removing the damaged, old pipe and putting in better, new pipe in its place. Depending on the amount of damage, layout of the plumbing system and its functioning, it has to be decided whether repiping whole house is required or replacing a part of it would suffice. The process also involves determining what type of pipe best suits your home plumbing system, how long the repiping process would take and the cost involved in the same. Our technicians would help you in assessing the same.

Pipeline Classification
When you are repiping the whole house, it is imperative that you understand the type of pipe best suited for your home. The type of pipe that you would install in your home depends on its durability, resistance to acidic substance and climatic conditions. Majorly, three types of pipes are used these days:
PEX/AquaPEX: PEX (crosslinked polyethylene) pipes are quite flexible and can withstand extreme climatic conditions like freezing. The installation cost of these pipes is lesser than the other types. They are resistant to corrosion and acidity, making them last longer. PEX pipes allow free flowing water pressure. The drawback of these pipes is that they cannot be connected to water heater and cannot be used outdoors because Ulta Violet radiations can damage them.

Copper: A better form of iron pipes is used these days that are copper pipes (iron pipes, even though galvanized with a thin layer of zinc coating, were getting corroded and rusted over time). The pipes made of copper are durable and last much longer than PEX or PVC pipes. The joints of copper pipes are also very strong, not letting water seep in. However, these pipes are heavier on pocket as the installation costs of copper pipes are much more than the other options.
CPVC: CPVC, or Chlorinated PolyVinyl Chloride pipes is a better and improved form of its older version, PVC. These are the most commonly used pipes for household drains as they are highly resistant to root infiltration and are durable causing minimal or no leakage. These pipes are also heat and corrosion resistant providing immense flexibility and strength to them. CPVC pipes are resistant to chemicals as well as scale buildup such as grease, oil, fat, hair and food particle, making them one of the most ideal choices for home use.
Going through all your options, weighing each one of them and then narrowing down to one is the most crucial decision. Our experts can guide you in deciding the one that suits you the best. Once it is decided, our plumbers would take no time in repiping your whole house efficiently and professionally.
While repiping the whole house is certainly not an easy task it is definitely needed to safeguard your health against leaking pipe. Our plumbing experts at San Clemente will ensure your maximum possible convenience as they take up repiping one room at a time so you can still use the plumbing system in other parts of the house. And, with years of experience backing us, we are the plumbing company you can trust.