San Clemente Plumbing Champions: We Provide Best Commercial Plumbing Services in Town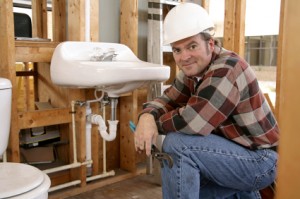 We are the most qualified, reliable and trusted commercial plumbing services in San Clemente. With 24×7 availability and decades of experience up our sleeves, we at San Clemente Plumbing Champions can quickly and discreetly address any commercial plumbing problems that you might seem to have. Whether you are installing new restrooms in a school or a business park, or remodeling a bar or a restaurant, our commercial plumbing experts are skilled to address any plumbing situation out there. We also offer regular and emergency commercial plumbing repair or installation services. So if you need to install new faucets, fire sprinklers, or want immediate solutions for leaky faucets and clogged toilets etc, simply contact us.
At San Clemente Plumbing Champions, we understand that a commercial plumbing project involves successful management of every aspect of the job – right from initial consultation to the final completion of the project. Our trained, experienced and reliable commercial plumbers are thorough professionals and would waste no time in finishing the job efficiently.
What Do Our Commercial Services Cover?
Our commercial plumbing services include, but are not limited to, the following:

Thorough Maintenance Checkup – We provide regular maintenance checkups for your commercial plumbing system to ensure everything is working properly and is in place. If a problem is neglected or not attended to on time, the problem can worsen, causing a lot more damage. Our expert professionals would come to your property at the appointed time and do a thorough checkup of the whole plumbing system, cleaning the parts, checking for any leakage in the drains or broken or damaged pipes, and basically ensuring that everything is in order.
We believe in providing a proper solution to the problem and not sticking to temporary fixes. Our plumbers would ensure if there are any plumbing issues, they are addressed properly and the system is back in a working condition.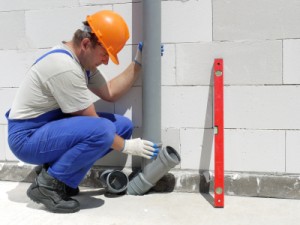 Repairs, Installations and Upgrades – Since a commercial plumbing system is a huge network, a lot of things may go awry – damaged, broken or leaking pipes, clogged toilet or kitchen drain, water heater not working, et al. For any of these problems, all you have to do is contact us and our plumbers would come at the earliest, do a thorough checkup, identify the problem and repair the damaged part.
If the problem is such that a part is damaged beyond repair, then it needs to be replaced. We keep quality replacement products with us which will stand the test of time and you will never have any complain regarding the same. If something is damaged beyond repair, like a sink or shower head and you would have to opt for a new installation our plumbers who have years of experience in this field will help you in making the right buy and install the product for you. Our installation services are very reasonably priced and we clean up the whole place to ensure there's no mess around after the problem is resolved.
Therefore, for any commercial plumbing situation or project, be it a hospital, a hotel, a shopping mall or a school, if you need reliable and fast plumbing solutions, San Clemente Plumbing Champions is the place for you.