San Clemente Plumbing Champions: Get your Clogged Drains Cleaned with our Rooter Service
Having a plugged drain ever so often, be it a bathtub, sink or shower is a quite bothersome. If you are experiencing such a situation, you would benefit from the advanced rooter service offered by San Clemente Plumbing Champions. Our cutting-edge rooter machines help clean the clogs quickly and efficiently, helping you get rid of the messy issue sooner than you expected.
At San Clemente Plumbing Champions, we cater to all kind of plumbing issues right from sewer line repair, pipe repair and replacement to clearing clogged drains. We have qualified and trained plumbers and technicians abreast with latest tools and equipments including advanced rooter machine that helps in clearing the clogged drains in no time.
Why Rooter Service?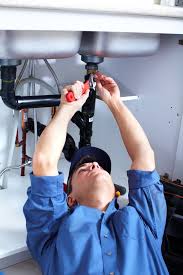 Water or sewer pipe may get clogged due to scale build up or root infiltration. Some clogs are easier to remove, while the stubborn ones can turn quite messy. It is essential that only a professional plumber handles such issues. To help you get your home drains cleaned in most efficient manner, San Clemente Plumbing Champions make use of advanced rooter machines.
How Does Rooter Machine Help Unclog the Drains?
When you call us for treating clogged pipes, our plumbers will first diagnose the problem using a plumbing video camera so as to establish the cause, location and extent of damage inside the pipe in question. The use of rooter machine is suggested only for stubborn clogs.
A rooter machine has edge cutting sharp blades that cut through any kind of scale buildup or root infiltrated inside the pipe. The rooter has a long, flexible cable attached to it that can access the corners and curves well, leaving no room for sediment buildup. Following this, our technicians will make use of hydro-jetting process wherein high pressurized water is blasted through the jet nozzle clearing all kind of debris, food or hair buildup from the pipe.
At San Clemente Plumbing Champions, customer satisfaction is our priority. Hence, we ensure that the drain cleaning process through the rooter machine is extensive and there is no room for repeat visit for the same issue.
San Clemente Plumbing Champions is Here to Take Away All Your Plumbing Problems
A plumbing problem can start with a petty issue, for instance leaking water or drain pipes, gurgling sound from the faucet, water discoloration, decrease in water pressure or reduced water flow. These problems, if not addressed in time, can result in a bigger disaster like flooding, backlog from sewer line, or foul odor and taste in drinking water. This can cause a lot of damage to your property as well as turn hazardous to your health.
San Clemente Plumbing Champions provide plumbing solutions to residential as well as commercial establishments. With plumbing experience of more than 30 years, our work speaks for itself.
Why Choose San Clemente Plumbing Champions
We are most reliable, efficient and professional plumbing company catering to all your plumbing issues.
We offer emergency plumbing services to our clients with 24×7 availability, weekends and holidays included.
Our technicians are licensed, bonded and insured having in depth knowledge of all kind of plumbing issues.
Whenever you are in need of a reliable and efficient plumbing company, call San Clemente Plumbing Champions and be worry free.