San Clemente Plumbing Champions: Bringing Precision in Plumbing with Video Camera Inspection
Precision is being demanded in all spheres and plumbing is no different! At San Clemente Plumbing Champions we offer video camera line inspection service to make a thorough probe into your plumbing system. The service is extremely beneficial to quickly see the condition of your plumbing system without hampering your property.
Key Benefits of Video Camera Line Service: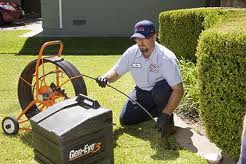 Offers precision and removes guess work: The service helps to remove chances of errors because of guess work. Radio transmitters fitted in the camera helps to record the depth and physical location of any defect or obstruction in the plumbing system. Plumbing technicians are therefore able to diagnose and resolve the issue quickly, accurately and cost effectively.
Beneficial to remove clogs – If you are experiencing clogs, slow drains or drain line backups we recommend video camera inspection service to identify the cause of the problem.
If your valuable has gone down the drain – In case you have lost a piece of jewelry in the drain or if any animal has got trapped in pipe, video camera inspection can be of great help.
Inspecting property – If you are planning to buy a property and you want to make sure you are not inheriting plumbing problems, video camera inspection can help to analyze the plumbing health of the property.
Check septic systems – Our service is also beneficial to inspect the septic systems and find out if any repair/ maintenance are needed.
How the Service Works
Video cameras used in the service are waterproof camera. Our skilled technician will attach the high-resolution video camera on the tip of a flexible rod. The purpose of the flexible rod is to let the camera traverse through the pipe. It even lets the camera move around corners and therefore helps you get the complete picture of the plumbing system. Our technician will receive the real time video image transmission and analyze the condition of the pipe to identify the potential problems. The image received from the camera can also be saved for future reference.
Plumbing video camera inspection service by San Clemente Plumbing Champions is a wonderful way to identify the cause and physical location of any plumbing problems. It also helps to prevent any plumbing crisis in future.
Ask for Our Video Camera Inspection Service
Request San Clemente Plumbing Champions to schedule video camera inspection of your plumbing system today! Our state-of-the-art waterproof plumbing cameras are highly reliable and will easily help to determine faults in your plumbing system. Once the root cause of the problem is diagnosed, our technicians will help you carry out the needed repair and maintenance job without causing undue tearing of your home. So, if you are facing the brunt of plumbing issues call San Clemente Plumbing Champions today. Our experts will not just help you analyze the cause of the problem but will also help to resolve it then and there. San Clemente Plumbing Champions offers full-service residential and commercial plumbing services. We are available 24/7 for any plumbing emergency and are just a call away.