San Clemente Plumbing Champions: Trustworthy Home Plumber in your Area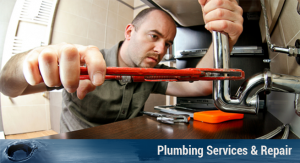 If you own a house, you would have to deal with plumbing problems at times, however, you can save yourself the ordeal by keeping a number of a dependable home plumber on speed dial. At San Clemente Plumbing Champions, our home plumbers are experts at dealing with regular and complex plumbing issues such as pipe leakage, clogged sinks, drains, faucets, hot water heater repairs, toilet repairs, etc. However, apart from these, our plumbers are experienced in handling any plumbing problem under the sun. Hence, any plumbing issue you come across, just give us a call and we'll resolve it for you.
Home Plumbing Services That We Offer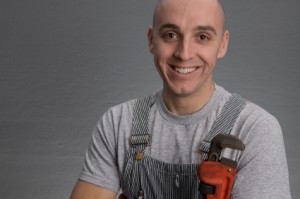 When it comes to home plumbing problems, some people try to fix the issue by themselves, but most lack the experience to tackle such issues. An improper installation or repair can backfire and potentially cost you a lot more money in additional repair costs, apart from causing significant water damage to your home. Hence, it makes good sense that you call our home plumbers and save yourself the hassles.
As San Clemente Plumbing Champions has been in service for more than three decades, we have the knowledge, expertise and the experience to handle any type of plumbing project. Whether it is a simple drain leak repair or sewer line service, we have everything covered for you. All you have to do is give us a call and we will take care of everything else.
Apart from the regular plumbing issues, we also provide services for the following:
Pool installation
Sump pump repair
Kitchen remodeling
Install and move plumbing supply to another location
Install and move drain lines for major addition

Why Choose Our Home Plumbing Service?
The plumbers we hire are licensed, insured and bonded.
We run a thorough background check on our professionals.
Our home plumbers have years of experience and provide best plumbing services. They are sure to meet your plumbing needs and requirements.
Our professionals provide free in-home estimate for the charges of the job. If you agree, they will get started with the job and finish it efficiently in no time.
Our services are priced on the job done and not on hourly basis. So, there are no additional charges for the job done after working hours, weekends and holidays.
We have the most competitive prices for our services in the entire area.
We also provide mobile plumbing services in the area so by just giving us a call you can expect us to be at your doorstep in a matter of minutes.
Available 24×7, 365 days a year, San Clemente Plumbing Champions are your lifeline when it comes to home plumbing issues. So, call us anytime for maintenance, repairs or installation job and you will get the best plumbing services ever.