San Clemente Plumbing Champions: Offering Pipe Relining Services using Advanced Epoxy Resin Technique
San Clemente Plumbing Champions offer non-invasive pipe relining services to repair your home's sewer lines in the most economical way. Few of the indicators that your sewer pipe line is malfunctioning are pinhole leaks, failing copper, water discoloration, reduced water flow, drop in water pressure and copper contamination in water outlets. These signs mostly suggest earlier stages of sewer line damage. If not fixed in time, this can lead to plugged bath drains and toilets, flooding in the basement and lot of damage to your property.
Keeping abreast with latest technology and advanced equipment, San Clemente Plumbing Champions offer trenchless sewer line repair and replacement. And pipe relining is one such technique that is environment friendly, fast, efficient and easy on the pocket, all at the same time.
How Does Pipe Relining Technique Function?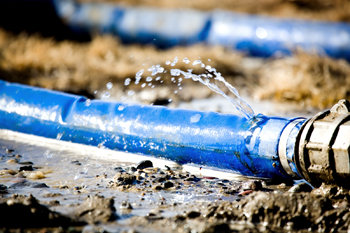 In a situation where repiping (replacing the existing pipe with a new one) is not feasible for various reasons, the best alternative it pipe relining. Repiping a sewer or drain line involves digging up a part, or at times the entire section, of the property where the pipes are laid. It is an expensive procedure and causes a lot of inconvenience to home owners in resetting the things back after the job is finished. Pipe relining, on the other hand, is quite economical pipe restoration process that involves creating a new pipe within the existing one.

Epoxy Resin Relining
One of the most commonly used pipe relining method is Epoxy Pipe Lining, also known as Cured-In-Place Pipe (CIPP), Epoxy Sewer Lining and 'no dig' pipe lining. This pipe relining method provides fundamental strength to the old pipe and is non-invasive. This relining technique is eco-friendly and better suited in comparison to the traditional pipe repair methods. Epoxy relining technique is the best relining method all over the world and San Clemente Plumbing Champions cater to all types of services associated with it.
Epoxy pipe lining involves coating the existing pipe with an epoxy resin fluid in such a manner that it seals the leaking pipes. Using the epoxy relining method, our plumbers can repair and fix pipes, drains and sewer lines laid beneath the surface without causing much damage to your property such as yard, lawn, landscape, driveway, flooring, etc.
Epoxy Relining Procedure
Epoxy pipe relining method consists of three steps:
Video camera inspection – The sewer lines are assessed at first, to determine the extent of damage and also, to find out if the existing pipeline is in terms with the engineering requirements to have a new CIPP epoxy pipe installed.
Cleaning the old pipe line – In the second step, the existing sewer line is cleaned thoroughly using hydro jetting method. This is ideally done by using a high pressure water jetter. This helps remove all the fat, oil, grease, sediments, hair, food and other scale built up inside the pipe. The inner wall of the pipe is then sandblasted by blowing air filled with silica particles to remove the oxidized deposit from it.
Epoxy pipe installation – The third and the final step is to install the new CIPP line inside the existing pipe. Epoxy resin filled balloon is passed through the existing line and air is blasted through it. It is hardened after a few hours creating a seamless new pipe within the existing one.
What are the Benefits of Epoxy Pipe Lining?
Epoxy relining eliminates the need of repiping as a new pipe is created within the old one
This relining method safeguards water from lead or copper contamination
Epoxy relining can be done on horizontal pipes as well as vertical
It is an environment friendly relining method that creates minimum ecological disturbance
As epoxy relining method is seamless, root infiltration becomes next to impossible
It is an economical technique of pipe repair that doesn't involve trenching and saves a lot of repair costs
Epoxy relining works on both hot and cold pressurized pipes
Permanent solution from corrosion, rusting and decreased water flow.
San Clemente Plumbing Champions is a fully insured and licensed company for all your problems related to plumbing, water, drain and sewer pipes lines. For more information and assistance on pipe relining, call us now.