San Clemente Plumbing Champions: Quick and Cost Effective Pipe Repair and Replacement

Leaking and broken pipes are the most frequently reported plumbing issues in any household. Many a time, homeowners can fix minor plumbing issues themselves, but most plumbing issues require expertise of a plumbing professional. A small mistake while handling a plumbing issue oneself can lead to a disaster. Therefore, San Clemente Plumbing Champions is here to assist you in resolving all your plumbing issues including repair and replacement of damaged pipes.
Having experience of more than thirty years, San Clemente Plumbing Champions are pioneers in efficient plumbing services, providing trustworthy, effective and quick plumbing services. Our expert technicians work round the clock, with 365 days availability, weekends and holidays inclusive, to work according to your schedule and convenience.
How Does a Plumbing Pipe Get Damaged?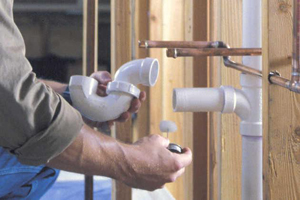 The plumbing pipe damages due to various reasons. Depending on the extent of damage, our technicians suggest whether you should go for pipe repair or replacement.
Collapsed or bellied pipe: Earthquakes and construction in the area nearby shifts the soil underneath the pipes leading to their collapse.
Clogging: Fat, oil, grease, hair, debris or other foreign object may get stuck in the pipe decreasing the water flow.
Leaking joints: When the joints between the two pipes come loose or are broken, it can lead to water leakage.
Root invasion: Tree or shrub root intrudes inside the pipe, damaging the line and hindering the water flow.
Rusting or corrosion: The iron pipes tend to corrode over time leading to rusting and hence water discoloration.
Low quality pipe material: If a pipe is made of substandard material, it tends to damage and break faster.
Frozen pipes: Due to constant freezing and thawing of pipes, the pipes breakdown faster.
Various Kinds of Pipes Used in Plumbing
Galvanized iron pipes: Most commonly used in the 70s, these pipes have a layer of zinc to protect the iron from rusting. With time, the coating of zinc wears off, thus leading to corrosion and rusting. This causes water discoloration and drop in water pressure.
Copper pipes: An alternative to galvanized iron pipes, these pipes are better than the iron pipes. But if low quality copper is used in the making the pipe, it may lead to pipeline leakage, water discoloration and reduced water pressure.
San Clemente Plumbing Champions Comes to Your Rescue
Whether the problem is with a sewer or drain line, a leaking faucet, shower or kitchen sink, pipe fitting or incorrect layout of the plumbing system, San Clemente Plumbing Champions are the experts in resolving all kind of plumbing issues.
Our technicians and plumbers are qualified, trained and experienced enough to handle any plumbing issue thrown their way. We are equipped with latest technological gadgets and equipments so as to resolve the plumbing problems in a faster and efficient manner.
Our technicians will analyze the problem using video camera inspection and advanced hydro jetting service. After diagnosing the problem thoroughly, our plumbers conclude if a pipe problem needs repair work such as pipe bursting or pipe relining. And, if the pipe is damaged beyond repair, it is advisable to have it replaced. Our plumbers shall inform you about the extent of the damage and the repair process, also providing free in-house cost estimate for the job involved. Once you agree to it, our technicians will take no time to get to work and fix the plumbing problems.
Call San Clemente Plumbing Champions as soon as you find any problems in your plumbing pipe line, we'd be happy to help you.