San Clemente Plumbing Champions: Most Reliable Water Heater Installation and Repair Services in Town
If your water heater is giving you trouble and you seem to have no solution to the problem, it is time to call San Clemente Plumbing Champions. We are a trusted water heater repair and installation experts in San Clemente that will resolve your water heater issues in no time. At San Clemente Plumbing Champions, we are committed to reach your premises within an hour of contact to assist you with any plumbing problem.
Water Heater Repair Services We Provide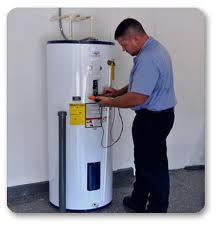 One of the most common factors for a water heater to start giving problems is the sedimentation that happens inside the hot water pump. The sediment that accumulates on the burner of the water pump acts as a barrier and prevents the heating process. This process takes long time to show effects but slowly your water heater will stop heating the water.
In such a case, when you contact us, we will clean the water pump and remove all the dirt and sediments accumulated around the burner. Our trained and skilled staff knows how to work on such devices and they'll tackle the situation and fix it in no time. If during the repair, it is found that a part of the water heater is damaged beyond repair, we shall provide best quality replacement parts so that the water heater is working properly again.
Finding the Best Water Heater for your Home
Once the water heater installed at your home has run its due course, it will have to be replaced. There are a lot of new water heaters in the market and deciding which one to pick can be a challenge. Do not worry, our expert professionals are regularly updated on the latest models of water heaters that hit the market and keep a thorough knowledge of these products and therefore can help you find the best pick.
These days, tankless water heaters are gaining popularity as they are cost efficient. Such heaters heat the water only when you turn on the faucet, hence conserving energy as well as your money. If you would like to choose one of these new tankless water heaters, our professionals would certainly help you make an informed choice and pick one that remain in a good working condition for years to come. Additionally, our staff would also come to your house to install it for you and spare you the hassles. We have nominal charges for water heater installation services, so you can be assured that you would get best quality services at most affordable prices.

Maintenance Service Provided for a Water Heater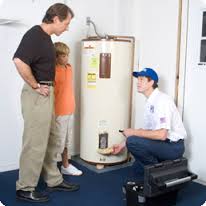 At San Clemente Plumbing Champions we also offer regular maintenance services to help your water heaters give optimum performance. Water heaters need regular cleaning and maintenance to ensure they are in a good working condition and do not get choked with sedimentation and stop working or work less efficiently. You can get in touch with us and avail of our 24/7 maintenance services.

So, if you face any issues with your water heater or if you wish to install a new one, call San Clemente Plumbing Champions. Our professionals will be at your service at a time that best suits your convenience.