Get Top Quality Pipe Repair Solutions with San Clemente Plumbing Champions
A broken or leaky pipe, though appear to be a petty plumbing job, if not addressed in time can create bigger problems, such as flooding, damage to property, sewage waste flowing backwards, and over the top repair costs. Hence, you need to contact a professional plumbing company that can come to your aid immediately. Luckily for you, San Clemente Plumbing Champions offers specialized home and commercial pipe repair round the clock.
As soon as you detect any problem in your plumbing system, immediately get in touch with our experts at San Clemente Plumbing Champions. A team of well-equipped and experienced plumbers will reach your doorstep within an hour of your call and get down to resolve the issue.
Best Pipe Repair Company in San Clemente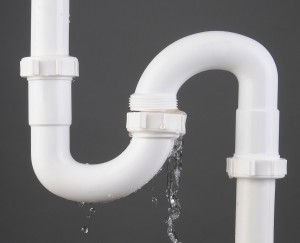 You can trust San Clemente Plumbing Champions to provide you with professional, efficient and reasonable plumbing services. We are dealing in this business since last 30 years and counting. Our expert professionals and plumbers have the skills, expertise and experience in handling any kind of plumbing problem. We have latest equipment and tools at our disposal carry out pipe repair service in the least possible time and in most efficient manner. Our emergency plumbing services offers customers the ease of getting the plumbing job done at their convenience, be it a day or night, weekend or a holiday.
Red Flags Indications Pipe Damage
Gurgling sound coming from the faucet
Reduced water level in the toilet bowl
Decrease in the flow of pipe
Reduced water flow through the water outlets
Water discoloration
What Leads to Pipe Damage or Leakage?
Shrub or tree root infiltration that clogs the pipe line and damages it
Rusting or corrosion of iron or copper pipes
Extreme water temperature change leads to cracks in plastic pipes, breaking them eventually
Flawed layout, design or installation of the pipeline
Soil shifting because of earthquake or construction in the vicinity leads to caved in pipes
Fat, oil, grease, hair and sludge build up
Irregular or no maintenance of plumbing system
Back flow from city's main sewer line
Depending on the type of pipe used and its condition, our plumbers at San Clemente Plumbing Champions use different approach to repair a pipe. Starting mostly with video camera inspection, we identify the source, location and extent of damage, and then determine the best pipe repair technique to be followed.
Pipe Repair techniques
San Clemente Plumbing Champions use most advanced pipe repair methods.
Pipe relining – Pipe relining involves creating a new pipe within the existing one. First a blast of air is passed through the existing pipe, and then an epoxy resin liquid is inserted inside it which hardens in a few hours and acts as a new pipe and gives structural strength to it.
Pipe bursting – In this method, the existing pipe is broken or bursted (as the name suggests) using hydraulics, with a new pipe replacing it simultaneously.
Pipe Maintenance – Regular maintenance and upkeep of the plumbing system helps in lesser damage to the pipes. San Clemente Plumbing Champions offer yearly and half-yearly inspection and maintenance services to check all the pipes in your home plumbing network for any kind of scale build up, root infiltration, cracks, leaks and other damages. This ensures that your plumbing system remains healthy and functions smoothly.
For best pipe repair or replacement or for any other plumbing services, contact San Clemente Plumbing Champions. We are your trustworthy, efficient and professional plumbing partners.